When the time comes for kitchen remodeling, planning the proper layout can make future time spent there much more pleasant. In fact, as a result of using your original kitchen, you may have already discovered some changes that would make it more "user friendly."
The most common change requested when planning a kitchen remodel is creating a layout that keeps walking traffic away from the work areas. By keeping your hall and other high traffic areas separate from the cooking and cleaning area results in a more pleasant work environment for anyone who is completing those tasks.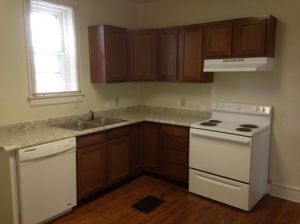 Another popular change that is often made is coordinating task areas closer to one another to avoid having to take so many steps. Some examples might be, keeping the silverware and dishware storage near the dishwasher, cooking utensils near the stove, wraps and other leftover storage containers near a work surface, and cleaning liquids and towels near the sink area.
Having plenty of counter-top space is always a must, but where the added space happens to be should be considered. Having more space near the stove, microwave, and refrigerator is a great idea. And, less between the dishwasher and sink, since there is no need for a stopping point with the dirty dishes.
One final thing to consider is plenty of electrical outlets, especially conveniently located along the counter-tops.
Considering these ideas for the proper kitchen layout can help make your remodel an event that will be rewarding for a lifetime.